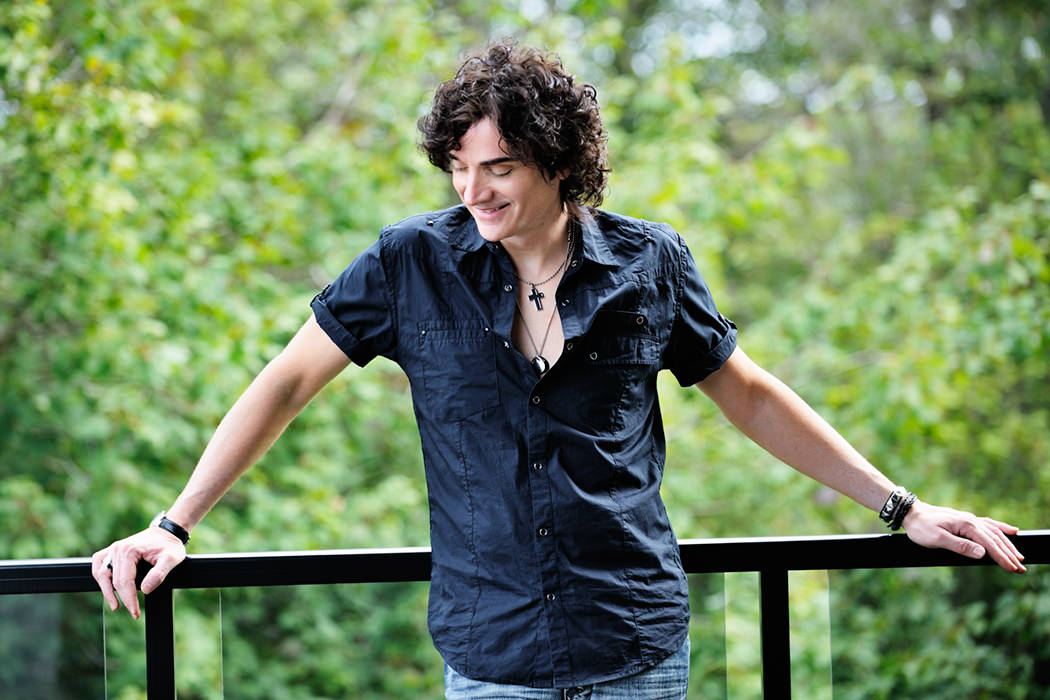 EMBRACING DEDICATION & AUTHENTICITY
In an era where commercial radio play and chart success is dominated by major label artists, Jon's success in this domain is a reflection of his ability to write songs that connect with listeners – songs that mirror the emotions of the human condition intertwined with timeless and inspirational themes, positive messages, and observations of modern culture.
"Outstanding. Upbeat. Bright. Fun. Happy. We are adding to all AC and Rock stations."
In 2021 Jon released his first Holiday album Feels Like Christmas. It features new original songs plus Jon's previously released Christmas singles. "Having released three successful radio singles since 2010 I felt it was a good time to record some new songs and include them all in one cohesive album" says JM. "Christmas songs always seem to bring smiles and hope to people, and it's really a great time of year for us all to connect musically and spiritually". Jon's Christmas songs have been well embraced with listeners and radio programmers alike and spun extensively on radio stations throughout Canada, Europe and the US. His song Christmas Time (Show the world You Care) hit number 23 on the national Mediabase chart in Canada and has been featured in several Christmas movies, most recently on the Super Channel movie, "Mistletoe Magic" and Netflix' "Christmas Inheritance"
The album was recorded at various locations throughout North America including Halifax, Mahone Bay, and Lunenburg NS, Toronto ON, Los Angeles CA, and Seattle WA. Jon collaborated with several great songwriters, artists and producers on the project including fellow Canadians Jim Gelcer (Lee Aaron, Paul Hoffert), Johnny Douglas ( Hemingway Corner), & Creighton Doane (Melanie Doane, Harum Scarum).
After several years of living and performing in the US, in 2020 Jon relocated to his home country of Canada in the seaside town of Mahone Bay, Nova Scotia. His journey, both professionally and musically is documented in the Music Film/Concert Special titled "Hello Again – Live from Mahone Bay" which can be streamed on his YouTube Channel.
In 2018, Jon released the album Singles, a 13 track collection of songs previously released as 'singles' that included the hit songs My New American Girl, Born Beautiful and The One That Got Away, among others. The album also contained three new songs, including the lead single Freaks Me Out which was spun extensively on SiriusXM. The fun, playful accompanying music video was shot entirely in Los Angeles with director Ryan Sheehy and features iconic scenery of the Mulholland Canyon area. The video has been nominated for three awards at the 2022 Music California Video Awards.
As his story continued to unfold, Jon's success as a radio charting artist achieved a major breakthrough in 2013 with his song My New American Girl, a fun, playful super catchy pop song that broke into the top 40 on the Billboard Hot AC Indicator chart in the US. The song, co-written with producer Creighton Doane was the first single from his third album, Shine, which was re-released in 2016 and features a diverse range of rock/pop songs with undeniable hooks, epic ballads and meaningful lyrics. The follow up single, Born Beautiful continued on this path, as its uplifting & inspiring music video garnered four awards in the US throughout 2016-17, including wins at the Hollywood Music in Media Awards and at the Music California Video Awards. In addition to the song receiving commercial radio airplay and international Awards, Jon has formed partnerships with several mental health organizations, including The Campaign to Change Direction and the Canadian Mental Health Association to help raise awareness and change the culture of mental health, an issue that is very important to him.
"Mullane's songs have a mass appeal, not just in North America but globally..."
Shift was released in Canada through Flying Disc Records and in Europe through UK label Escape Music in 2010. The album builds upon the genre-defying diversity Jon has always brought to his music. Recorded in Halifax and Toronto with producer and co-writer Creighton Doane, Shift features 10 tracks of energetic rock with infectious hooks, including the remixed CHR/Dance version of Jon's hit single Make You Move. Follow up single, the touching ballad The One That Got Away is a top 40 charting hit in Canada and continues to make a strong emotional connection with listeners & fans. The song is also featured in an episode of ABC's "The Lying Game" and CBS's "The Young and the Restless".
In 2008, Jon's song Make You Move was chosen by NBC TV for their Summer Olympic Promo/Budlight commercials. The single brought Jon's sound to North America in a big way. It achieved multi-format chart success and garnered extensive radio airplay. In 2009, Make You Move was nominated for Single of the Year at the East Coast Music Awards. Later, in 2016 Make You Move was featured in the trailer for the Netflix movie "Coin Heist"
"Shift continued where my last album, The Source, left off – a shift in momentum, a shift in direction, and a shift in energy", says Jon. "Now it's time to Shine"
Released through Universal Canada in 2007, Jon's 'renaissance debut' The Source, produced by Haywire's David Rashed, found success internationally through Jon's following in Europe and Asia as well as in North America. The power pop single, Go The Distance garnered significant radio play in Canada and hit the number one position on the iconic U.S. music industry publication Cashbox on their Indie Rock chart. The album also received a 4 1/2 star review from the magazine.
Having lost both parents while still very young, then overcoming a potentially career-ending case of tinnitus, Jon Mullane has laid everything on the line for his career. Whether it's his fascination with UFOs, his status as a former tennis pro, his degree in psychology or even his venturing towards law school – before being wisely put back on the music path by those who recognized his emerging talent, it's the music that mattered most. For Jon Mullane, music IS life.